Artist Tribute
Explore In House Artists and Exhibits Around the Hotel
As a hotel owned by the Rubell family, among the top contemporary art collectors in the world and known for their talent in discovering emerging artists, emerging cities, neglected architectural gems, and emerging neighborhoods, it's only fitting that art play an essential role in the Lord Baltimore Hotel's programming. The Lord Baltimore Hotel is infused with 2,500 original works of art for the guest rooms and public spaces as well as a Google-inspired project featuring images of people and places of Baltimore, executed by The Rubell Family Collection graphic design team. In addition, in 2018, the hotel launched "Good Taste," a rotating art exhibition series highlighting local artists. Select pieces from past "Good Taste" artists have been added to the hotel's permanent art collection and can be found on display throughout the hotel.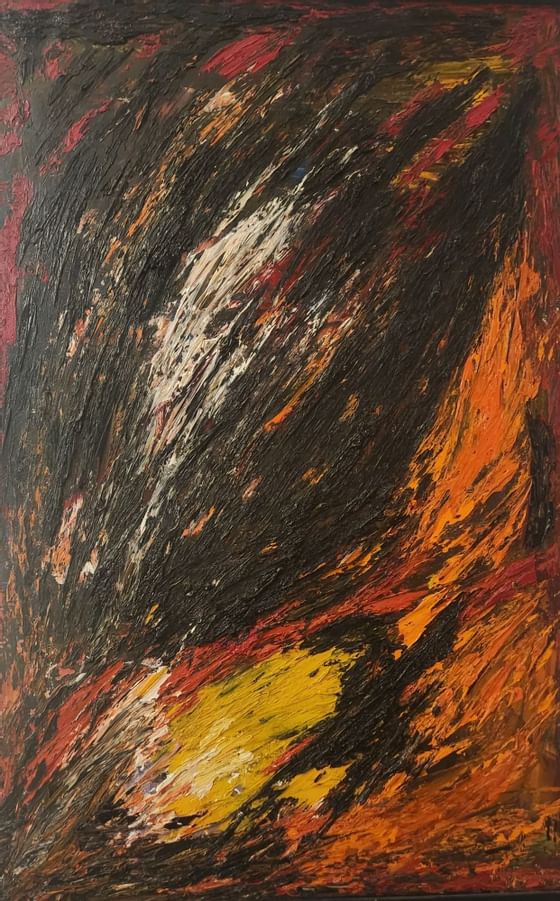 Alcides Alves Ferreira
Lobby Exhibition June 2018
Born September 1969 in Divinopolis, MG, Brasil, I grew up in this little community of very hard working people that made their living from the land. It was a tight community where everyone knew each other. My childhood was filled with excitment like runing into the wild nature jumping off the trees into rivers and steams below. I would hunt and fish and build bridges of bamboos to cross over the many water streams of the surrounding. I became very sensitive to nature, could smell the coming of rain in the air, or tell the teime by looking to the sun up above. I felt the gentle breeze touching my bare skin as sun rose against the light blue vivid skies, the heat of the bright orange sun in the afternoon. It was beautiful and touching at the same time. There were variety of birds and other animals freely going by in the colorful savannah around. Nothing compared to the magnificent of the night sky. I remeber sitting on my parents porch and admiring the vast immense powerfulness of the universe and the brigness of the billions of stars opened my mind profoundly forever changing my way of thinking. It set me free, built my character stronger, and prepared and helped me learn to respect and admire beauty. I was healthy, happy, adventurous and believer in a Creator.
This is a show about letting go, freeing ourselves, and connecting to the invisible energy that moves us. I call this collection "Four Elements"
-Alicides Alves Ferreira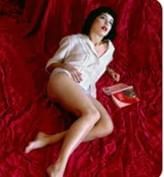 Aneta Grzeszykowska
LB Tavern Exhibition May 2017 thru Present
Born in Warsaw, Poland, 1974
Lives and works in Warsaw, Poland
Untitled Film Stills, 2006
Seventy C-prints, Ed. 5/7
Fifty: 13 3/4 x 15 5/8 in. (35 x 39.7 cm)
Twenty: 16 1/2 x 12 1/8 in. (42 x 29.9 cm)
When Aneta Grzeszykowska, posing as both herself and as Cindy Sherman, remade every one of Cindy Sherman's Film Stills but in color and in a slightly different size, it became impossible to read the new work without recognizing the old. But Grzeszykowska's series is primarily interesting only because it is a remake. There is an additional layer of cleverness in that successful films witness their own remakes every generation or so, updated with new stars and new styles, but with the plot and narrative reenacted.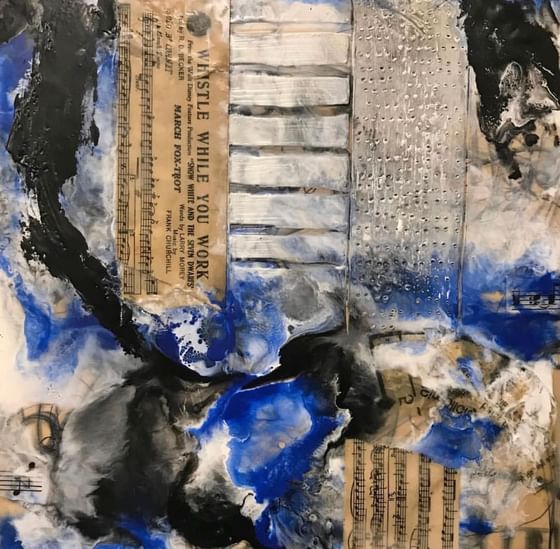 April C. House
LB Bakery & Bistro Good Taste Art Exhibition January 2023 - March 2023
ARTIST BIO
April C. House is an abstract encaustic and acrylic artist with a Bachelor of Fine Arts degree in Communication Design from the Atlanta College of Art (now SCAD Atlanta.) A shy child, everything was fodder for her imagination. She spent time wandering the outdoors, making Barbie clothes with her grandmother's fabric scraps and tape, creating fashion illustrations, and collaging with old wallpaper books and mail order catalogs. April is inspired by everyday color, composition, and her saved mementos of daily life. She enjoys embedding pattern paper, parking meter receipts, tickets, barcodes and handwriting which, as a hobby genealogist gives her a feeling of preservation. Born in Indiana with respites in Alabama and Georgia, April settled with her husband and daughter in Dundalk, she considers herself a proud Maryland transplant.
ARTIST STATEMENT
My college education was one of a fine art base with a graphic design concentration. I dabbled with acrylics of and on for years but after embracing encaustics in 2015, the medium became the impetus for many new works. Layering pieces of everyday ephemera as if floating through time reminds me that there is more to a moment than what lies on the surface. Working intuitively, my paintings alternate between recognizable objects/landscapes and more abstract scenes focusing on color and composition.
DESCRIPTION OF SHOW
As part of the Lord Baltimore Hotel's "In Good Taste" series, "Expressing in the Abstract" is a collection of recent works by Maryland artist April C. House. Most of the works are created using the encaustic wax process (beeswax and tree resin.) While heated, the medium is fluid and objects are embedded in fused layers. Once cool, the piece is hard to the touch and retains its texture. Many of the pieces focus on a limited color palette and a dream-like quality of abstraction.
Visit: https://www.houseofaprilart.com
Read More

opens in a new tab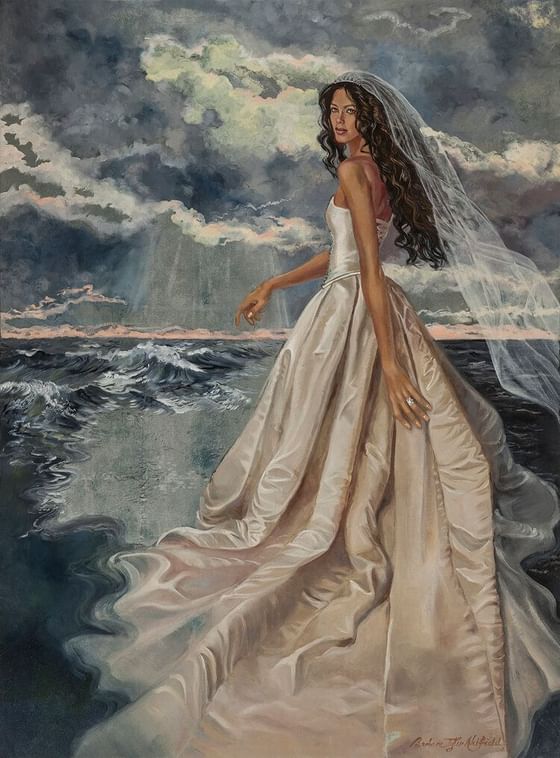 Barbara Tyler Ahlfield
Good Taste Exhibition October –December 2023
Barbara Tyler Ahlfield, born in Rochester, New York, discovered her passion for art at a young age, leading to a 40-year career as a newspaper fashion illustrator. She was renowned for her unique art styles, receiving multiple awards in retail fashion illustration. In 2013, she transitioned to fine art, focusing on oil paintings with a fashion flair. Her work gained international recognition, and she was named one of the top 60 international artists for several years. Alongside her daughter Alexandra, Ahlfield co-founded "Sisumoi," a fashion retail company offering distinctive statement accessories featuring her fashion art. Currently, Ahlfield is exploring new artistic avenues with texture, abstraction, and subtle color in her paintings, which are cherished in private collections worldwide.
Lord Baltimore Hotel's "Good Taste" art exhibition series will round out 2023 by welcoming artist Barbara Tyler Ahlfield and her artwork to LB Bistro & Bakery beginning October 4th. Ahlfield has transitioned from a career as a fashion illustrator to establishing herself as a fine artist. The exhibit will feature a collection of her oil on canvas creations.
https://www.barbaratylerahlfield.com/
Read More

opens in a new tab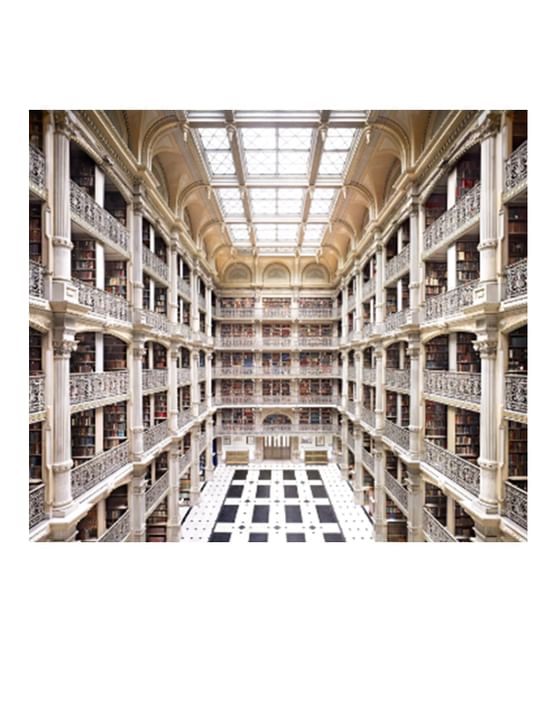 Candida Hofer
Tavern Exhibition April 2014 thur April 2017
Candida Höfer is a German photographer. She is a former student of Bernd and Hilla Becher. Like other Becher students, Höfer's work is known for technical perfection and a strictly conceptual approach. From 1997 to 2000, she taught as professor at the Hochschule für Gestaltung, Karlsruhe
New York Public Library IV 1999
C-Prints
Seven Photographs of public libraries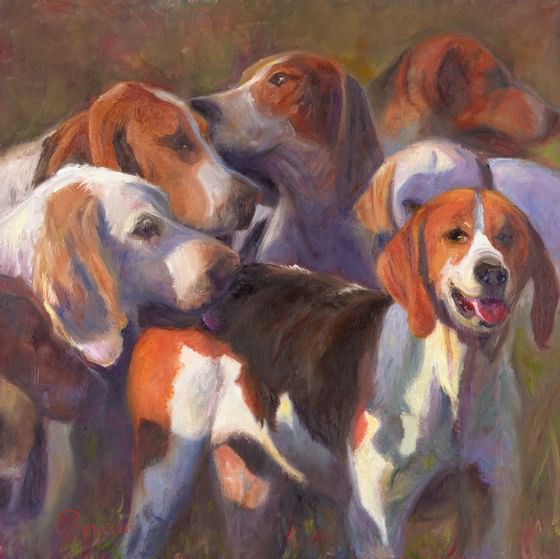 Carol McClees
Good Taste Exhibtion December 2018 through February 2019
Carol McClees' exhibit featured oils and watercolors inspired by nature, animals, architecture, and the human connection.
McClees is a full-time artist inspired by the work of traditional painters such as, John Singer Sargent, Montague Dawson, Thomas Hoyne, Emile Gruppe' and Rosa Bonheur. She finds inspiration for her pieces sailing around the Chesapeake on her boat, Skean Dhu. Whether painting a maritime landscape, a beloved animal, or architectural delight, McClees envisions a painting with many color variations. Her goal in creating her artwork is to capture the balance between the intensity and the atmosphere of color possibilities so that the painting comes alive. For more information on McClees or to view her artwork, visit http://carolsfineart.com/.
Read More

opens in a new tab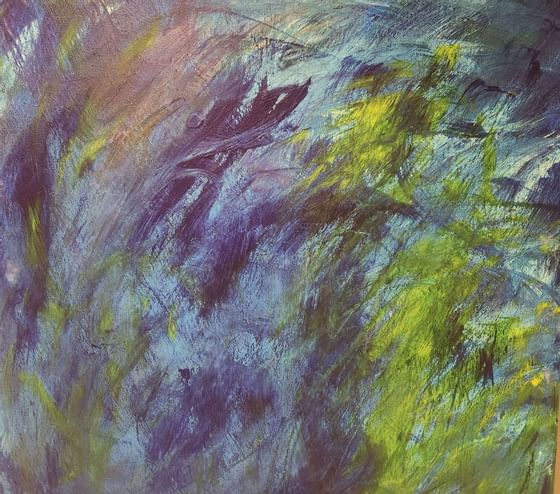 Chase Davis
Good Taste Exhibition December 2019 through February 2020
Chase Davis, "What's Your Deal, Who's Your Maker," featured 14 pieces of Davis' abstract expressionism artwork.
Davis credits music and art as her outlet for self-expression growing up. At the age of 13, it was through discovering a song called "Drops of Jupiter" by Train that set her down the track to discover Abstract Expressionism. Through Charlie Colin, bassist for the band, who also paints in the abstract and constructs beautiful kinetic sculptures, Davis read of his admiration for de Kooning and Basquiat. Discovering these artists led her to Pollock, Kadinsky, and Kline. Davis never attended college nor took art courses, preferring self-teaching rather than structured courses.
Davis' specialty is acrylic on canvas and digital Abstract Expressionist paintings. The digital pieces are created from photos she captures of everyday objects. The paintings on canvas are often inspired by spiritual musings.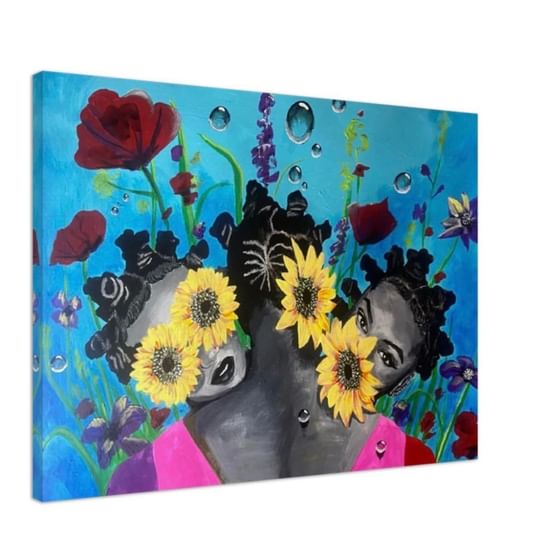 Donald "Davinci" Taylor
Good Taste Exhibition March through June 2023
Donald Taylor also known as Davinci is known throughout his hometown Baltimore city and the entire metropolitan area. Davinci has an unbelievable passion for art but never really considered himself to be what one would call an artist. However, when he does create the people seem to love it which inspires him to do more. Although he does not consider himself to be an artist, if he was ever asked to describe himself as an artist he would say that who is he reflects in his work. His work is highly sought after but very limited because every portrait that he create is unique and one of a kind. Davinci specializes in abstract art, surrealism art, and pop art. In addition, a mixture of these arts are often performed to show versatility, love, and passion for the arts.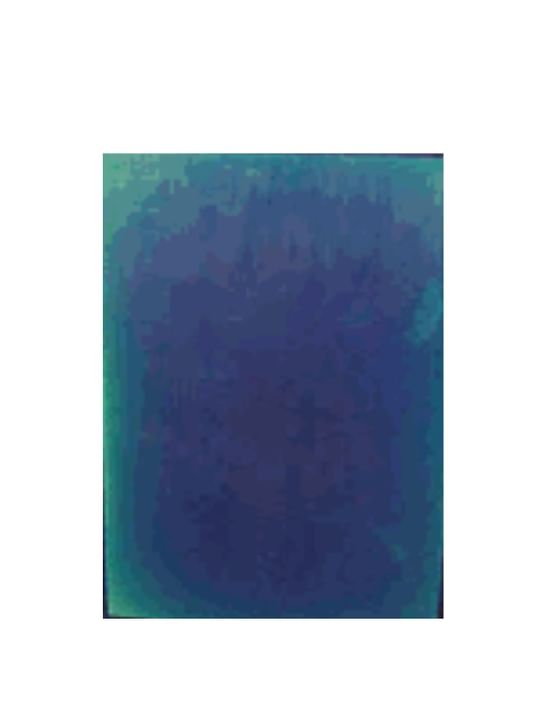 Herbert Hamak
Located in the Lobby and on the Mezzanine
Untitled, 1990
Beeswax with pigment on fiberglass embedded on canvas
Born in 1952, Unterfranken, Germany
Lives and works in Hammelburg, Germany
These paintings by Herbert Hamak are made of a unique combination of polyester resin and wax that lends a 3-dimensional form to their 2-dimensional existence as paintings. The physicality of the material in conjunction with its thickness gives the pieces a quality that in some ways defies traditional notions of painting. By so doing, however, Hamak is actually borrowing and provoking the history of painting. Interested in the essence of color and architectural space, he constructs objects that can still quality as paintings by employing familiar signifiers. Though each of these cast blocks could exist without the support and canvas, their presence reminds that they are simultaneously challenging and abiding by painting standards. The translucent nature of the resin and wax allows for an almost supernatural light to penetrate the edges and changes the perception of the suspended pigments. This draws notice to the light and space of architecture, and also alludes to Old Master glaze pain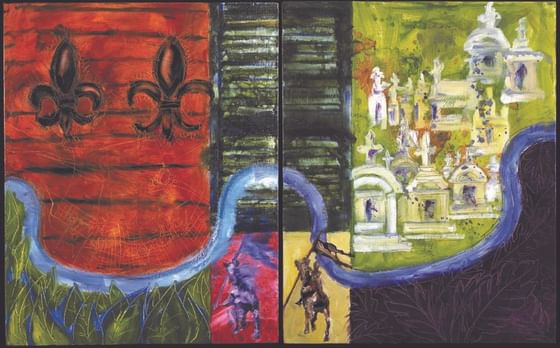 Joan Cox
Good Taste Exhibition September through November 2018
Joan uses narrative, historical art references, fantastical elements of costumes and autobiography to depict taboo intimacies between women—acknowledging and emphasizing the female gaze. Her work consists of large paintings, photographs and monotypes created over the past two years. This exhibition was influenced by her years living in New Orleans.
She is a Baltimore native and although left town for a few years to have adventures in New Orleans and Alexandria, Virginia, She has been back in Baltimore since 2011. She is a painter, photographer, graphic designer and writer. She earned my MFA from Massachusetts College of Art's low-residency MFA program at the Fine Arts Work Center in Provincetown.
She received a BFA in Painting from Towson University in Baltimore, Maryland in 1991. She has created many different bodies of work, exploring new mediums and exhibiting steadily. She began as a watercolor-based figurative painter, experimented with digital media and collage-based paintings and then transitioned into large oil and acrylic paintings. Her consistent subject is the figure, both actual and implied.
https://joancoxart.com/
Read More

opens in a new tab
John and Mabel Giorgi
1944 Murals painted depicting the early settlement of Baltimore by John and Mabel Giorgi, located in the Calvert Ballroom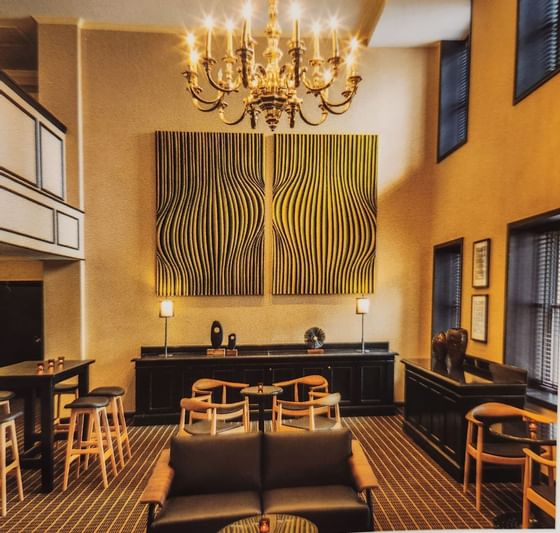 Karin Davie
WOW, 1992
Diptych, oil on canvas
Located in the Executive Lounge on the 17th floor
Karin Davie is a contemporary abstract artist specializing in painting, drawing and sculpture. Her work is in museum and private collections worldwide.
https://www.karindavie.com
Read More

opens in a new tab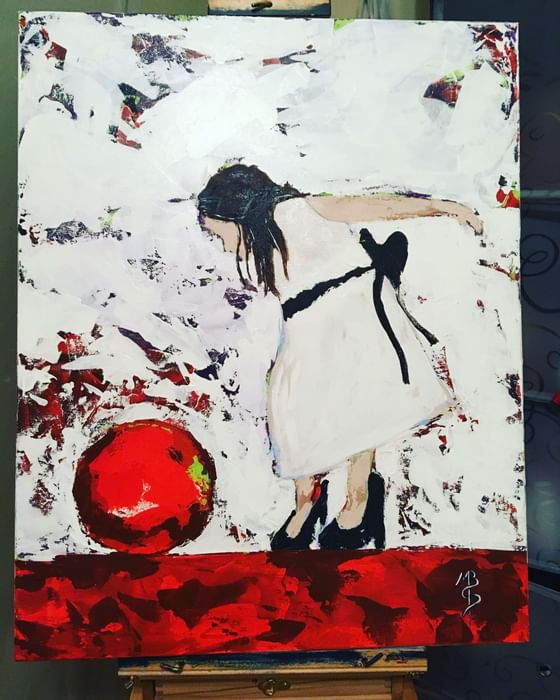 Michael Bruley
First Exhibition June – August 2018
This series was called "History & Ghost Stories of the Lord Baltimore Hotel" the first image of the girl with the red ball is titled "Little Darling". This is a depiction of the little girl ghost often seen on the 19th floor. A second painting is "Phantom Dancers", these are the dancers seen in the ballroom and believed to be "Little Darlings" parents.
Second Exhibition June – August 2019
"History of Baltimore City" displayed historic iconic buildings and monuments throughout the City.
Brief bio: Artist Michael Bruley was born and raised on the eastern shore of Maryland. He's very excited to be having a show at the Lord Baltimore because Baltimore has always been a second home to him being a Maryland native. At the age of 12 he started painting and continued doing what he loved through college. Attending both Chesapeake College in Wye Mills, MD and then his under graduate in The University of the Arts in Philadelphia, PA. Michael got art-based scholarships and grants for both colleges. Recently, he moved his studio to the neighborhood in the Mt Vernon area.
"Paintings to me are much more then beautiful things to look at, they tell stories, both of the artist and his subject." Michael paints in a verity of different styles and all subjects. This year he started Live Event Painting, primarily Live Event Wedding Painting. Check out his website to see his services such as Pet Portraits, commissions and more at https://www.michaelbruley.com/
Read More

opens in a new tab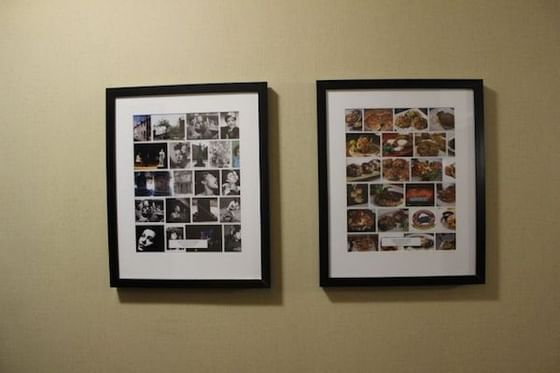 Rubell Museum Design Team
Google Art- Located throughout the guest room corridors
Officially, the artist behind them was the "Rubell Family Collection Design Team" and they are called, collectively, "Google Inspired Portraits of Famous Baltimore People and Places, 2013."
These pieces reveal a visual history of Baltimore: one features a grid of Billie Holliday images and another features Maryland crab cakes, as example, and includes fifteen unique prints in an edition of 1500.
These images are a succinct and humorous attempt to educate and connect Baltimore with hotel visitors.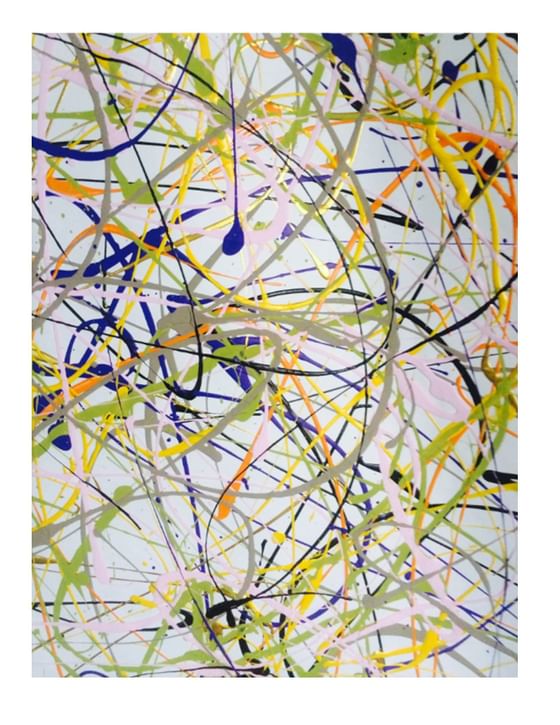 Sabrina Baron
2,500 pieces are located throughout the hotel representing Dot Art made famous by Damien Hirst and Drip Art by Jackson Pollock.
Artist Sabrina Baron began her artistic life working with mediums traditionally considered the domain of artisans: decorating lampshades, purses, hats, and clothing in her signature highly expressive and colorful style. Over time, she began to paint, distilling the whimsical decorative elements of her handiwork into oil-on canvas expressions of pure color and form. 2,500 pieces are located throughout the hotel representing Dot Art made famous by Damien Hirst and Drip Art by Jackson Pollock.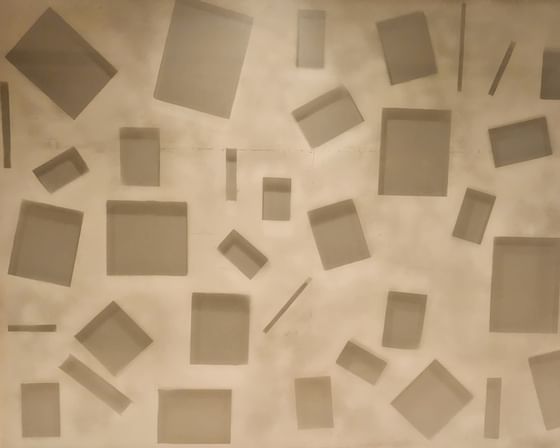 Suzan Etkin
Untitled (Library) 1987
Multimedia on vinyl with wood
Located in the Lower Lobby
Suzan Etkin's passionate involvement with glass began in 1993, when she was invited to design sculptural chandeliers for gallery exhibitions with Giorgio Giuman and master glass blowers in Murano, Italy.
Prior to working with glass as a medium she was the production manager for 'Andy Warhol's TV' for eight years, and quickly emerged as a conceptual artist of global recognition. Her work has been shown in the Museum of Modern Art in New York, Paul Kasmin Gallery, Holly Solomon Gallery, and other museums and galleries around the world.
In 2001, Suzan founded sei studio in SoHo with her husband, Brenden FitzGerald. They have collaborated with some of the industry's most innovative architects and interior designers to produce custom chandeliers and art features for hundreds of landmark spaces, including the W Hotel Seoul, Mandarin Oriental New York, and Intercontinental Hong Kong.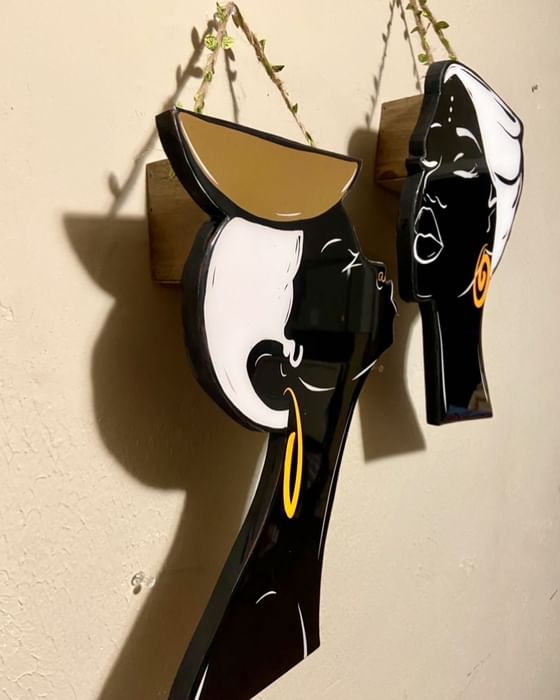 Tyra Powers
Good Taste Exhibition July – September 2023
Tyra Powers is a visual artist, born in Cincinnati, Ohio but raised in Baltimore, Maryland. Despite being mostly self-taught, Powers attended the Baltimore School for the Arts, where she honed her skills and expanded her creativity. She then went on to receive a bachelor's degree in art and design from Towson University. Powers' art is a reflection of her personality--colorful, optimistic, and has a certain warmth that inspires happiness in all who see it.
Lord Baltimore Hotel's "Good Taste" art exhibition series brings artwork from Tyra Powers to LB Bistro & Bakery beginning June 28th. The exhibit will feature artwork from Powers' Art & Plants collection, a combination of nature and art for homeowners looking to elevate their home's interior decor.
https://www.tyrapowersart.com/
Read More

opens in a new tab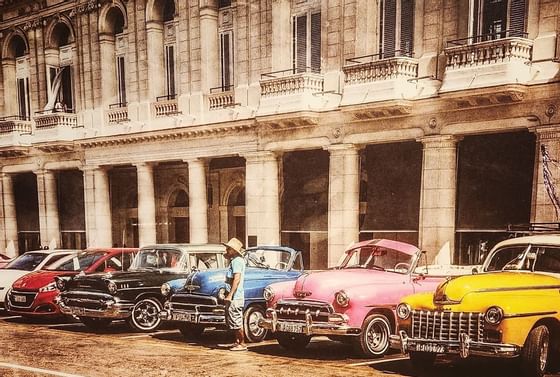 Vickie Gray
Good Taste Exhibition September through December 2019
Vickie Gray and her "Havana Snapshots" series
Gray first visited Havana on an organized "people to people" tour in November 2015. "I took hundreds of photos, but they were a formality. The images of that country had lived in my imagination for the past 50 years," said Gray.
Her goal was to find a way to visit Cuba regularly, not as a tourist but as part of an effort that would help build relationships between the U.S. and that country. She later returned to Cuba in November 2016 with several travelers from Minnesota Public Radio.
Through these relationships, Gray became involved with the Cuban American Youth Orchestra (CAYO), a nonprofit dedicated to providing educational and performance opportunities for student and pre-professional musicians from the U.S. and Cuba through workshops, arts delegations, and cultural exchanges.
https://vickiegrayimages.com
Read More

opens in a new tab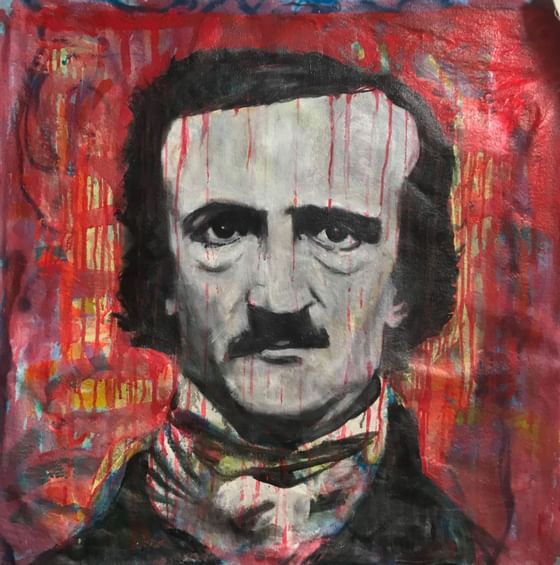 William Wright
Good Taste Exhibition March – May 2019
Artist Statement: "I make art."
William Wright is a self taught artist, born and raised in England, currently living and working in Baltimore, MD, USA.
He was inspired at an early age by the large Henry Moore sculptures in London and a school trip to an exhibition of Salvador Dali at the Tate Gallery in 1980: "I liked that adults took such absurd things seriously."
William paints in a variety of styles with fondness for surrealism, expressionism and bright colours.
William has suffered with depression and alcoholism and finds that art is great therapy and distraction. He has been sober since 1997!
Read More

opens in a new tab