2021 COUTURE TREE COMPETITION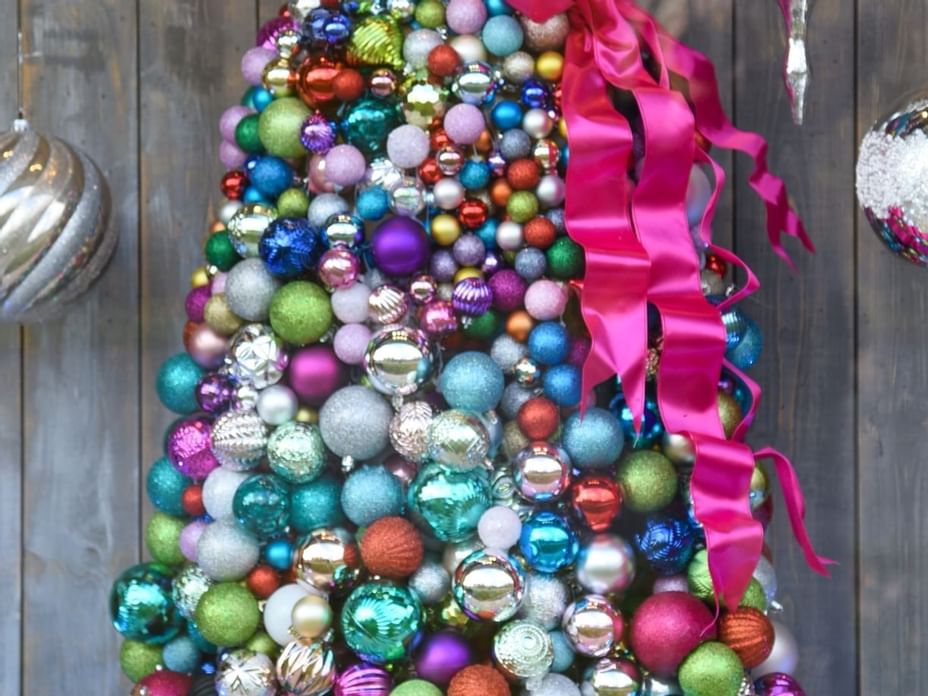 Lord Baltimore Hotel is bringing back its annual Couture Tree Competition this holiday season and is currently seeking decorative designs from businesses, nonprofits and individual artists across Baltimore and beyond. Due to the ongoing COVID-19 pandemic and Lord Baltimore's partnership with Baltimore City, serving as its Triage, Respite and Isolation (TRI) Center, voting for this year's Couture Tree Competition will once again take place virtually. As with last year, selected designers will have the option of being featured in area window displays.
Those interested in participating in the competition must submit an original design sketch to ljohnson@lordbaltimorehotel.com for consideration by November 5, 2021. The top designs will be selected by the Hotel's internal jury to participate in the final competition.
Selected participants will then decorate the trees at the location of their choice or the designated storefront and will submit a photo that will be "on display" on the Hotel's Facebook page. The general public will have the opportunity to view all designs and vote on their top tree between December 1 and 14.
"Although we are going into another holiday season facing challenges from the pandemic, we are looking forward to celebrating the spirit of the holidays with our annual holiday tradition. We are especially looking forward to highlighting the craftmanship and creativity of the participating artists, businesses and nonprofits who continue to top themselves year after year," said Onahlea Shimunek, general manager for the Lord Baltimore Hotel. 
The designers of the winning trees – one for the tree designed by an individual or area business and one for the tree designed by a nonprofit organization – will announced on the Hotel's social media channels on December 15, 2021. Winning designers will each receive a prize of $500.  
Last year's competition, the first in the history of the competition to feature voting from the general public and held online, featured 22 tree designs.